2019 IFSEC
2019/06/18-20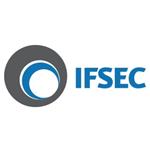 GAINWISE is a solution company which is specialized in designing communication products. All our engineers have experienced over 20 years in designing GSM/3G/4G module embedded products.
The successful products include GSM FWT, GSM gateways, 3G FWT, GSM audio intercom, WiFi video intercom, 2G/3G Door opener, M2M, GPS vehicle tracking system and more.
We not only design and manufacture our communication products, but also provide solutions for our customers. For example, Car Immobilizer with Alarm, Remote Anti-theft car alarm system, touch dimming switch system, LED strobe lamp and wireless power heated controller...etc.
BOOTH NO.IF2431
2019/0618~2018/06/20

Exhibit Products:
WiFi Video Intercom
✮ HD-720P 30fps P2P streaming
✮ Full duplex two ways audio communication
✮ Aluminum material case. IP65 outdoor waterproof.
✮ 10dB WiFi antenna for longer distance.
✮ Wide view angle and night vision.
✮ Support the existing door bell and relay to unlock the door.

---
4G Smoke Detector
✮ 3 destination phone numbers
✮ SMS and Call upon detecting the smoke
✮ SMS at low battery
✮ SMS programming
✮ Frequency of test messages
✮ External RF module for received another RF smoke detectors.

---
GSM/WCDMA Door opener
✮ Open the door via Call/SMS remotely
✮ Free Call to access by Caller ID (1152 users)
✮ Log records sent via SMS/Email
✮ SMS alert when input is triggered
✮ Supports 2 output relays and 3 input triggers
WCDMA Keypad Access controller
✮ Open the door via PIN code or Call/SMS remotely
✮ 384 user PIN codes
✮ Free Call to access by Caller ID (1152 users)
✮ SMS alert when input is triggered
✮ Support 2 output relays and 3 input triggers
✮ Wrong PIN code entry limit and will emit alert sound

---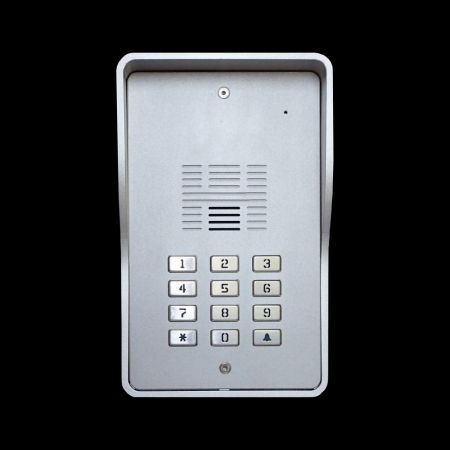 Multi-Resident GSM / WCDMA Audio Intercom
✮ Up to 200 residents
✮ Answer the door intercom and talk with visitor anywhere anytime
✮ Calls up to 3 numbers whatever landline or mobile
✮ Open the gate from anywhere in the world
✮ Ring intercom to open the door (1150 numbers)
✮ No wiring installation fee
✮ Anti-Vandal and aluminum design
✮ Flush mount and surface mount design
✮ Simple to setup by PC / SMS /APP
---