Wireless Service Glocke / Gainwise bietet professionelle Entwicklung von Elektronik- und Kommunikationsprodukten für globale Kunden in Taiwan.
Hersteller von drahtlosen Serviceglocken - GAINWISE. Serviceglockenversorgung - Die drahtlose Serviceglocke bietet sofortigen Service für das Restaurant, wodurch das Servicepersonal effektiv organisiert werden kann, ohne die Kundendienstanforderungen zu ignorieren. 25 Jahre Hersteller von EN 301 511 und CE-zertifizierten 4G-Videostürsprechanlage, 4G Rauchmelder und andere verwandte Kommunikationsprodukte mit Sicherheits- und Kommunikationslösungen. Hauptkommunikationsprodukt, einschließlich Türtürsprechanlage, GSM / 3G-Zugangskontrolleur, festes drahtloses GSM-Terminal, drahtloses Smart Home, GPS-Tracking, GSM 4G-Rauchmelder, GSM / 3G-Modem und -Router, drahtlose Serviceglocke türsprechanlage und so weiter.
Wireless Service Glocke
Serviceklingel
The wireless service bell provides instant service to the restaurant, which can effectively arrange the service staff without ignoring the customer service demand.
Under the most provincial human resources, the customer is guaranteed to receive the most intimate, prompt and instant quality service, free from the wired design method.
The wireless transmission design is quick and easy to install, not only does not need to change the restaurant decoration, nor will it damage the beauty of the restaurant. Elegant design, minimalist fashion style, technology and elegance, no matter where you are in any service, you can improve the service image.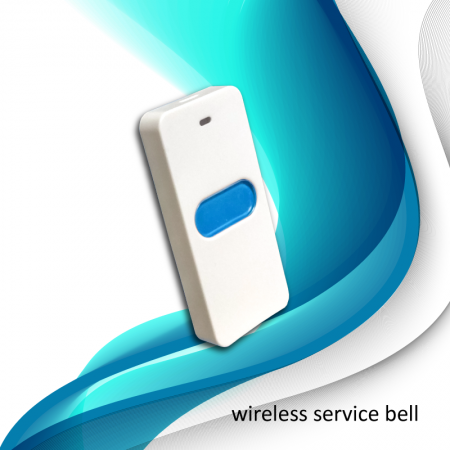 Serviceklingel
Drahtloses Kellner-Ruftasten-System Das drahtlose Vermittlungs-Ruftasten-System ist in Servicebereichen...
Einzelheiten
Download full range of catalogues
Download the catalogue to read more about the product.

Download
Over 25 Years wireless service bell | Communication Products Manufacturer | GAINWISE
Located in Taiwan, Gainwise Technology Co., Ltd., since 1995, is a wireless service bell (service bell) manufacturer since 1995. Main product, including door türsprechanlage, GSM/3G access controller, GSM fixed wireless terminal, wireless smart home, GPS tracking, GSM 4G smoke detector, GSM / 3G modem & router, wireless service bell türsprechanlage and so forth.
EN 301 511 and CE certified communication products designed by an excellent RD team that provides solutions such as car immobilizer with alarm, remote anti-thift car alarm system, touch dimming switch system, LED strobe lamp and wireless power heated controller.
GAINWISE has been offering customers high-quality 4G video türsprechanlage, 4G smoke detector and other related communication products, both with advanced technology and 24 years of experience, GAINWISE ensures each customer's demands are met.
View our quality products
GSM
,
WCDMA
,
4G
,
LTE
,
Wireless
,
türsprechanlage
,
Controller
,
Opener
,
M2M
,
GPS
,
Router
,
VOIP
and feel free to
Contact Us
.
Kontaktieren Sie uns
Discuss Your Needs Now