Show list view
Show grid view
GSM Gate Opener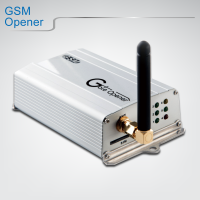 SS1106B-03
GSM Door Opener is a GSM remote access control system which can activate electronic door locks from your mobile phone and the call is free charge. The device recognizes incoming Caller ID and drop the call then activates the on-board relay to open the doors or gates. The users' phone numbers are programmed into the device by SMS or Call. With this system you can authorize up to 1152 mobile phones to open the gate without cost.
Wireless GSM Gate Opener for warehouse and community gate
3G Gate Opener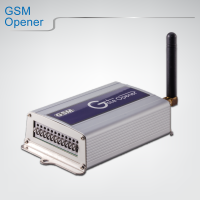 SS1206B-03
3G Door Opener recognizes incoming Caller ID and drop the call then activates the on-board relay to open the doors or gates. The users' phone numbers are programmed into the device by SMS or Call. With this system you can authorize up to 1152 mobile phones to open the gate without cost.
3G Gate Opener with Keypad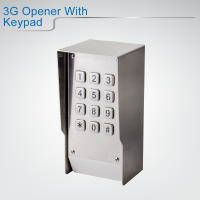 SS1401D2
The SS1401D2 is a 3G based keypad for PIN code control of virtually anything. Enter a valid PIN code and the unit switches a relay. The PIN codes are remotely programmable making this 3G codelock keypad an extremely useful universal solution for a number of applications.