WiFi Video Doorbell App (Android & IOS)
WiFi Lens intercom App (Android & IOS)
TH-601W-APP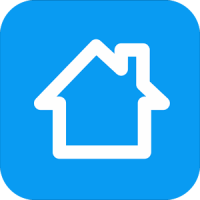 The App "DIY Smart" is the android client for p2p IP camera,which can realize network video online monitoring,real time voice intercom,network video recording and playback...etc by P2P technology.Remotely record and view events in front of your house using the TH601-W Wi-Fi IP Video Doorphone.This device allows you to monitor events via your smartphones by connecting to your existing WiFi network and using the free SmartSmart application available from the App Store and Google Play Store.The new TH601-W Wi-Fi IP Video Doorphone comes with the built-in memory for storage and complete with metallic housing for extra stability and durability against outdoor environment. The new sleek and slimmer design is suitable for most households and people who wants to keep their home safe from intruders.
Android APP Download
IOS APP Download
For more information on our "DIY Smart" APP you can view the manual here
---
Contact GAINWISE to Get a Quotation Now!