4G Digital VoLTE GSM intercom system(Multi-Resident )
LTE Digital GSM Door Phone (Multi-Resident )
SS1808-12-MULTI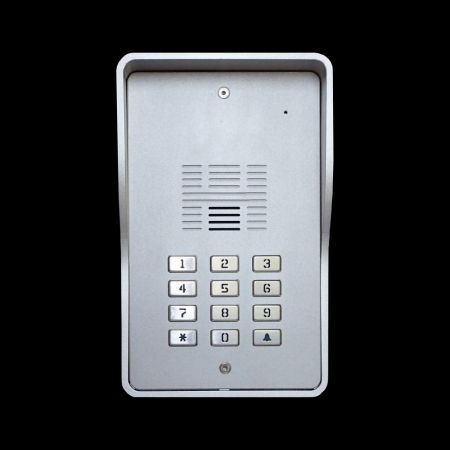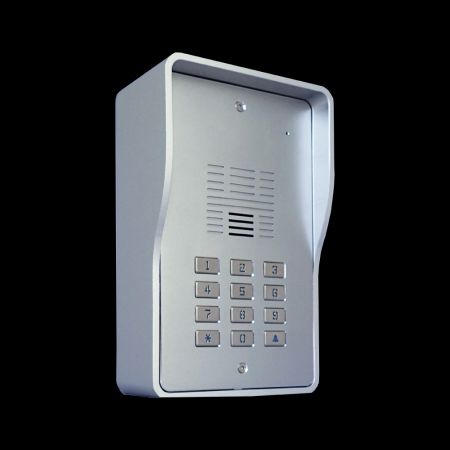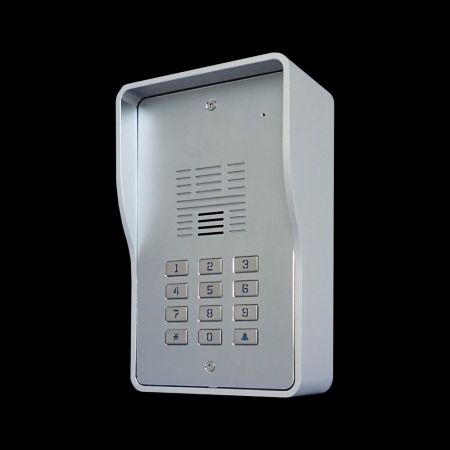 4G Digital GSM intercom system designed a group of keypads. Use the keypad to press the account number to dial to the specified user. It is the way to use the 4G network. It can also control the door entrance. You can also use the keypad to enter the password to unlock.
Home or office entry control made easy with the 4G digital GSM intercom system. The 4G intercom allows you to welcome, filter and control visitors to the home or office. Use your 4G intercom system to remotely open or close entrances, (pedestrian gates, driveway gates, rising bollards, traffic barriers, garage doors, etc) Switch on heating, ventilation, air conditioning, pool or fountain pumps that can all be controlled from your land line handset or your mobile phone.  You can activate external lighting to make access approach safer at night. The 4G signal gives you crystal clear digital audio communication.
VoLTE what?
Voice over LTE. VoLTE is voice calling on our Digi 4G network. Yes, you know what that means, high quality voice
calls and shorter call set up times! And because we know you're all about that multi-tasking,
you can now surf or download while you're on a call! Talk about the best 4G network.
Features
For up to 200 apartments
Support VoLTE
Receive your intercom calls on your phone wherever you are
Open a gate or door lock from your phone
Calls 3 numbers in sequence, mobiles or landline telephones.
Up to 1150 user Caller ID access control
384 user PIN codes access control
User selectable 1-14 digit PIN codes
2 relay outputs for optional easy control the gate opener or alarm parts
Blue backlit keypad for easy night time operation.
Die cast aluminum vandal resistant design
Surface or flush mount styles
Installation and set-up are simple (SMS, APP)
Check log via SMS/ Email
Available with 12V – 24V AC/DC input

---
specification
Operating Voltage
12 to 24 Volt AC/DC
Operating Current
Maximum 250 mA, Typically 55mA
GSM / 3G / 4G Frequency
SS1808-12-EC:
LTE FDD: B1/B3/B7/B8/B20B28A
WCDMA: B1/B8
GSM: B3/B8

SS1808-12-A:
LTE FDD: B2/B4/B12
WCDMA: B2/B4/B5

SS1808-12-AU:
LTE FDD: B1/B2/B3/B4/B5/B7/B8/B28
LTE TDD:B40
WCDMA: B1/B2/B5/B8
GSM: B2/B3/B5/B8
Physical size
Face plate: 180 x 109 mm, Stainless cabinet:189(H)*118(W)*65(D) mm
Length of antenna
3 meters cable
Humidity
Less than 80% RH
Operating Temperature
-20℃ to 50℃
Android &IOS APP
For more information on our APP you can (click)  here
TAG: 4G VoLTE, doorbell, doorstation, Clear voice,
Contact GAINWISE to Get a Quotation Now!