Multi-household
Show list view
Show grid view
3G Digital GSM intercom(Gooseneck Pole Mount )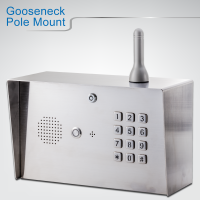 SS1204AO-K12H-3
The product is a GSM/3G enabled door intercom. With a built-in keypad for entry via password it allows for a diverse setup with regards to access control and door entry. The panel is made of stainless steel and the product is built with high-quality and durable buttons and water resistant speaker and microphone.
3G Audio Intercom Systems (8 households)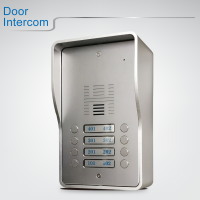 SS1603-08
The product is the latest development and is a GSM/3G enabled door intercom which is made of aluminum hence is more durable. It has 8 buttons, each for a separate user to share 3G intercom and each button can store set of 3 telephone numbers. This door intercom can be used by up to 8 residents.
3G Digital GSM intercom system(Multi-Resident )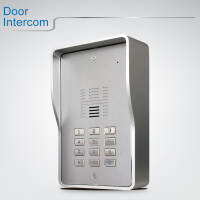 SS1603-12-MULTI
Designed a group of keypads. Use the keypad to press the account number to dial to the specified user. It is the way to use the 3G network. It can also control the door entrance. You can also use the keypad to enter the password to unlock.