GPS Tracking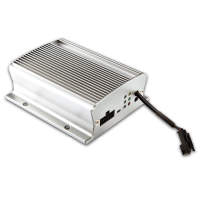 A GPS tracking unit is a device, normally carried by a moving vehicle or person, that uses the Global Positioning System to determine and track its precise location, and hence that of its carrier, at intervals. The recorded location data can be stored within the tracking unit, or it may be transmitted to a central location data base, or Internet-connected computer, using a cellular (GPRS or SMS), radio, or satellite modem embedded in the unit. This allows the asset's location to be displayed against a map backdrop either in real time or when analysing the track later, using GPS tracking software. Data tracking software is available for smartphones with GPS capability
GPS Tracking

Product Name

Model

GPS Personal Tracker

T-111

GPS/GPRS Vihicles Tracking System

N-1280

N-1282

GPS Module

SR-96

UR-96

Active antenna

Active antenna

Patch Antenna

Patch Antenna

Marine Antenna

Marine Antenna

GPS Signal Repeater

GPS Signal Repeater
Show list view
Show grid view
GPS Signal Booster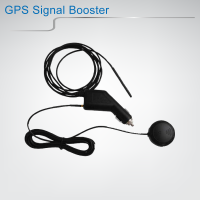 SBG-190
In some modern vehicles certain metalisation processes are used on the glass and front windscreen. This has the effect of shielding the inside of the vehicle from GPS signals. This can be very frustrating if your GPS navigator or GPS taxi dispatch pda is mounted inside the vehicle windscreen. In most cases the advice is to try and connect an external GPS receiver to the device inside the vehicle, this however is not always possible as some devices have a cumbersome socket or no socket at all. It is also very time consuming having to constantly connect and disconnect the external antenna when removing the GPS device from the vehicle. An active GPS signal booster fixes this problem by taking the GPS signal from an external antenna and then amplifies it and re-radiates it in the car close to where the GPS device is going to be used.These devices simply plug into the cigarette socket for power (they can be permanently wired) an external GPS receiver is then connected and mounted on the vehicle.  The Device then has a 2M cable with a radiator on the end. Place this radiator wire within 300mm of where the GPS device is mounted and you will suddently see the number of sattelites and the signal strength improve dramatically.
Motorcycle/ Vehicle Tracker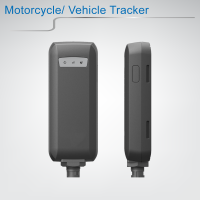 MGT-388
MGT-388(GTR-388E12) is designed as a durable and multi-functional 3G GPS tracker. It integrates highly sensitive GPS module and 3G communication module with a powerful microcontroller that fits into a compact enclosure.
GPS/GPRS Vihicles Tracking System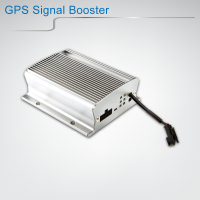 N-1280
A GPS tracking unit is a device, normally carried by a moving vehicle or person, that uses the Global Positioning System to determine and track its precise location, and hence that of its carrier, at intervals. The recorded location data can be stored within the tracking unit, or it may be transmitted to a central location data base, or Internet-connected computer, using a cellular (GPRS or SMS), radio, or satellite modem embedded in the unit. This allows the asset's location to be displayed against a map backdrop either in real time or when analysing the track later, using GPS tracking software. Data tracking software is available for smartphones with GPS capability