Door Intercom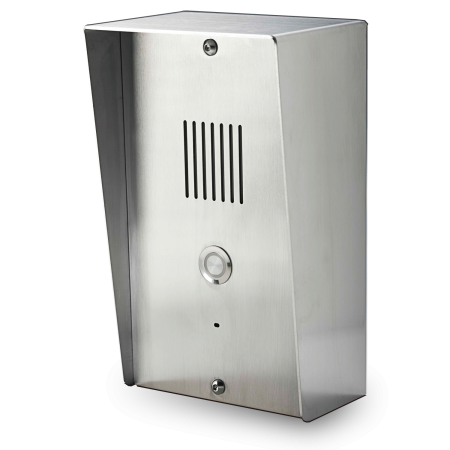 Conventional door intercom system makes the use of a home station along with the door station and also the wiring which makes it more costly. For our GSM products, we embedded the GSM/3G module into the door station. This lets the users operate the door by talking to their visitors from any location in the world.
You shouldn't have to arrange your life around a delivery schedule or when there's a visitor, you should have the ease of operating your door or other entry points from anywhere in the world in this new technological era.
Our products are easy to install and most importantly the users don't need to spend extra money on wires. The wireless intercom system can make audio call via GSM/3G network and video call using WI-FI (the 3G variant for video door intercom is under development).
Users can open the door through their mobile phone without any fee and when the owner is not reachable, the GSM intercom system automatically places the call to the other two saved numbers. Along with these features if anyone enters the wrong password (for the products with keypad), the door intercom system immediately sends out a notification alert to the saved numbers.
Sub Category